Domiciliary care in the home
Our nursing and personal care assistants offer high quality, person-centred homecare so you can stay in your own home safely and with dignity.
We respect that your home is your domain. Your memories, family, friends, and social life are all attached to where you live. Supporting you to remain in your own home for your care gives you the best experience.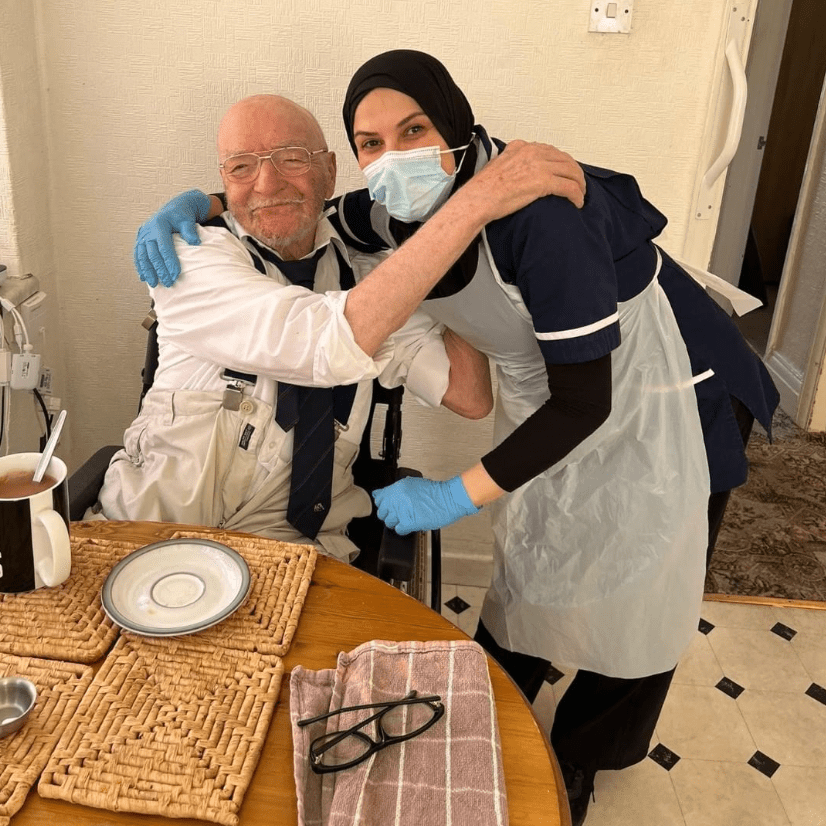 Services our homecare staff can help with: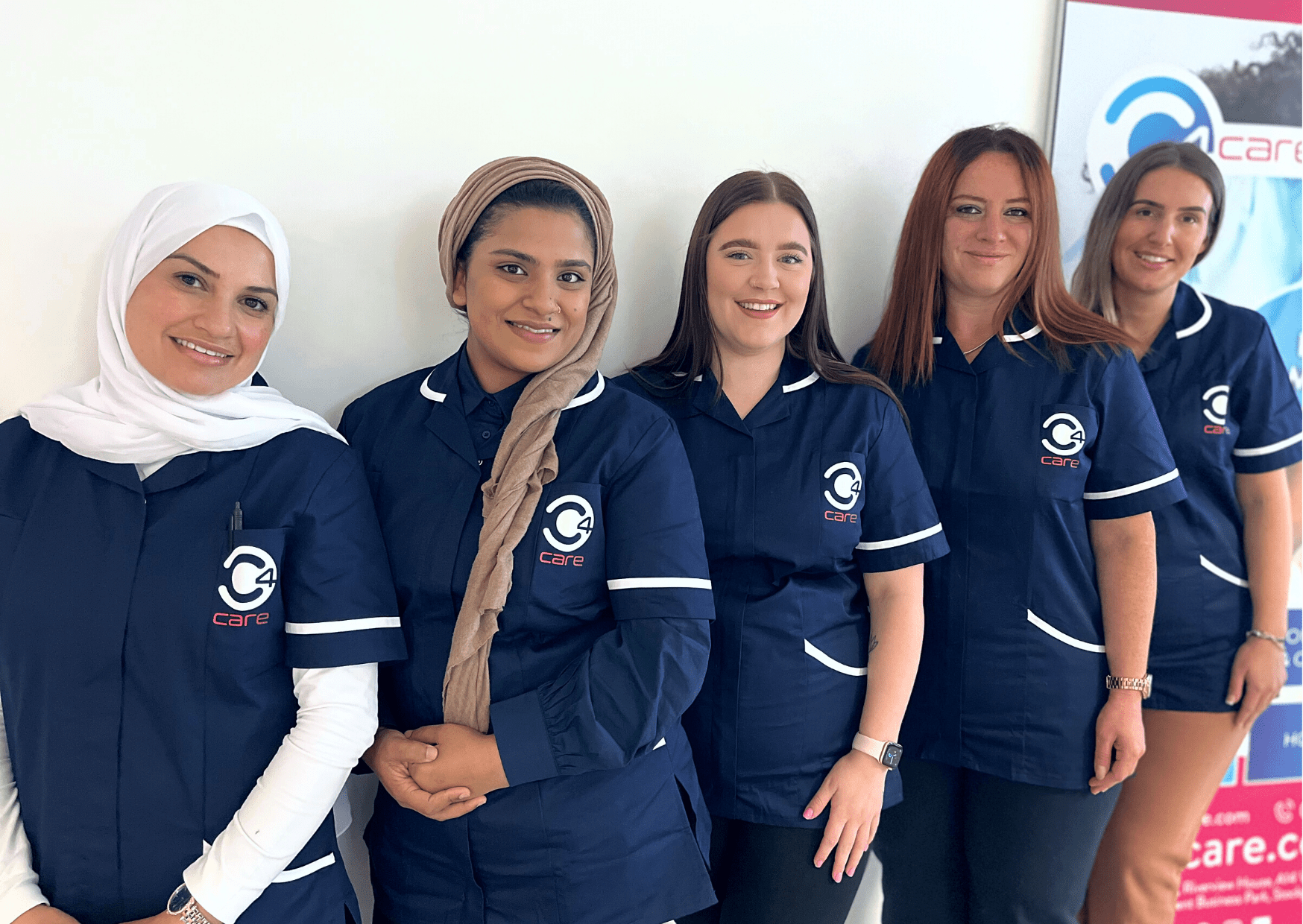 Call us today to talk about your care needs…

View all our current vacancies or see the training we offer.
Some of the people we support
When my mum had to have care, the ladies that came were absolutely lovely and kind. I couldn't have wished for better care for my mum. I fully recommend C4 Ltd.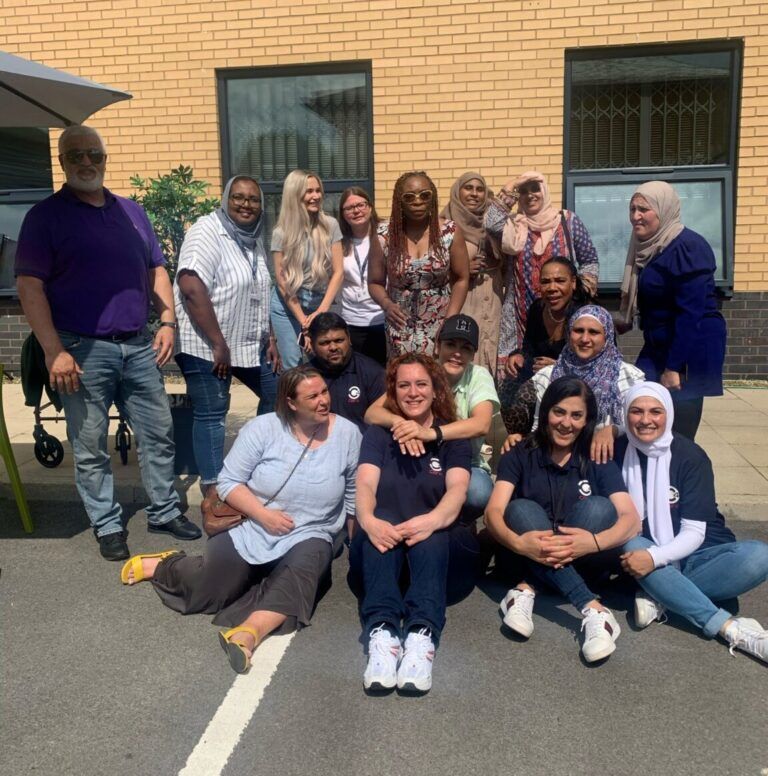 This can mean either domiciliary care or outreach care. Both are provided in your own home and reflect the level of support you might need. Domiciliary care is suited for those who need healthcare provision and can include medications and physical support, as well as light housework and meal preparation alongside personal care.
Outreach care focuses on companionship and emotional support, as well as helping those with physical and learning difficulties to live social, independent lives in and out of the home.
Whatever your needs, C4's homecare services offer personalised, relationship-based care that respects people's privacy and dignity while encouraging a fun routine.
What does a homecarer do?
The duties really depend on the client's needs and level of health. What's needed around someone's home can change from day to day. Common support may include the following.
Why choose C4 for your domiciliary care?
With our dedicated home care services for the elderly, there's no need to move out of your own home. You can live close your friends, neighbours and family, and at your own pace of life, rather than following a nursing home's routine.
Our home nursing, care and support staff are trained to deal with specialist conditions as well as personal care. As our carers build a personal bond with the people they support, they will see your progress and better monitor any changes in your welfare.
C4 provide private homecare and personal care assistants throughout the North West. We look to promote independent living with compassionate, quality care and a good quality of life, with carers matched to your needs and personality.
| | | |
| --- | --- | --- |
| Overall rating for this service. | Good | |
| Is the service safe? | Good | |
| Is the service effective? | Good | |
| Is the service caring? | Good | |
| Is the service responsive? | Good | |
| Is the service well-led? | Good | |
The cost of in-home care services depends on the level of care required. This includes the number of hours booked and whether specialist home nursing is needed besides personal care and home services. In terms of an hourly rate, you can expect to pay £20 to £30 on average.
C4 Care offer competitive rates for private homecare and home nursing. The team will happily discuss your individual needs and advise on the cost of care.
What is domiciliary care?

Domiciliary care is a group of services put in place to support people living in their own homes when they require more care. It commonly includes personal care and medication, physical and mental support with daily routines, household tasks and meal preparation, and may include more specialist clinical care where needed.
Why is domiciliary care important?

Domiciliary care is important for maintaining people's independence as their care needs change. It allows people to stay in their community and around their home comforts and belongings. Homecare services mean you can choose how and when you do your daily routine, whether bathing, eating, sleeping, or going out.
What is supported living?

Supported living services are designed to support independent living, whatever the amount of support an individual may need. It's designed for people living in their own home and paying bills and for their cost of living. People who require these services may find it difficult to cope at home, but do not feel the need to go into residential care.
How many hours can a home carer work?

Typically, a home carer's weekly hours will be 16 to 24 hours part time and 30 to 40 hours full time. This varies though as nursing and personal care staff typically choose the hours they work. At C4 Care, our team have access to a flexible range of shifts and locations that they can select from our app.
Can I arrange my own home care?

Yes, you can. The easiest ways to do this are through a homecare agency or by employ a carer you've found yourself. Agencies regularly work with individuals and their families to offer the right care package for the individual.
How do I arrange home care?

It may be your local council (social services) who arranges this, or a referral via healthcare professionals. If you are arranging home care yourself, you should still contact social services as they can help assess the right type of care for your needs. If you contact a homecare agency directly, they will help plan the homecare package you need. The C4 Care team are happy to discuss any domiciliary care arrangements you require and help you decide the amount of care you need.
How is home care paid for?

Home care may be self-funded, but in some cases some or all the cost might be met by your local authority. Depending on your savings and income, you can be means tested for support with private in-home care.
What is personal care?

Personal care involves support or supervision of an individual's daily living tasks. It may include personal hygiene and toilet use, medication and dressings, physical and movement support, nutrition and hydration, personal grooming, oral health, and skin and nail care.
Call us today to talk about your care needs…
We are available Monday – Friday, 9am – 5pm