Premier

Care Agency

and

Homecare Provider


in the

North West.
We are specialist providers for the
C4 Care are proud to be known as one of the U.K.'s fastest growing health care agencies. We have experienced and specialist staff readily available across the Northwest and U.K. on both a temporary and permanent basis.
Not only does C4 Care support individuals with specific needs, but we offer an unrivalled level of support to any care setting that requires trustworthy and dedicated support on a short or long term basis.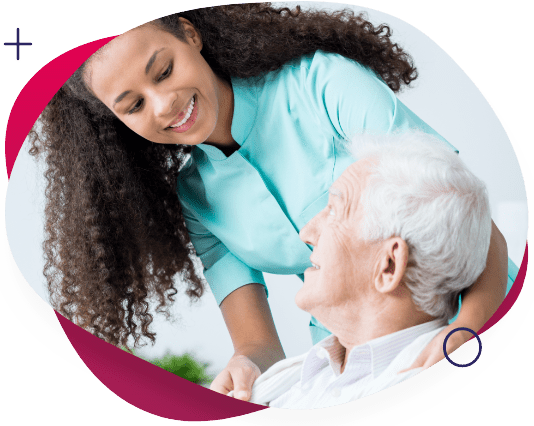 We offer a variety of

staffing solutions

from

Qualified Nurses, Health Care Assistants

to

Complex Support Workers.
C4 Care offers a 24/7 on-call service to all of our service users to give you the reassurance that support is available when you need it.
"I have just recently done an induction with this company and although not knowing much about the care / recruitment industry they have taught me all they know and made me feel a part of their working family. You can clearly see all the staff are interested in helping each and every person they come across in every way they can. This is a great company who strive to always give great service. All staff are happy and helpful and it shows that they love what they do."
"I want to say a big Thanks to all C4 Care Team. They took me in and made sure my Well-being was taken care of, and continues to be today. I can recommend C4 Care to any of my friends and family because they treat you with respect and like a member of the family."
"I have been with C4 care 3 years this year and I have had the best support from them during two extremely traumatic personal issues. As an employer I can honestly say they are brilliant nothing is too much trouble and always able to put your mind at rest and helpful. Great company, great staff and fantastic training."
"C4 supplied staff to one of my family members and they were exceptional, made everything easy and straight forward for me. C4 Care are a great agency to use and I would fully recommend."
"Amazing service! C4 are very supportive and provided a great service. I would definitely recommend. Thank you again for your help!"
"Just recently joined the team at C4 Care, very professional and organised, Welcoming and friendly, made me feel at home."
"Provided great care for a family member of mine. The staff that came were amazing and the consultants are lovely, doing a wonderful job at making sure all care needs are met."
"My wife is very poorly and we have to have care seven days a week. We have used lots of different care companies in the south Manchester area. We have been using C4 for the last four years and found them to be very good. It's a very difficult service to provide and C4 go out of their way to try and ensure cover at all time. I would recommend C4 time and time again."
"My relationship has become personal with this company. I really am amazed by the excellent communication between us. I had an emergency yesterday and was supported immediately by the C4 team who sent out our usual carer within 15 minutes on her day off!! All the carers are so lovely and I'm really pleased with everything."
"I like the fact my brother has a regular carer and we have built a good relationship with him. He knows my brothers routine very well and very reliable and professional."
"Because of your service my mum can continue to live in her home and her dignity is maintained. All the carers and staff are much appreciated for the hard work and my mum is receiving excellent care"